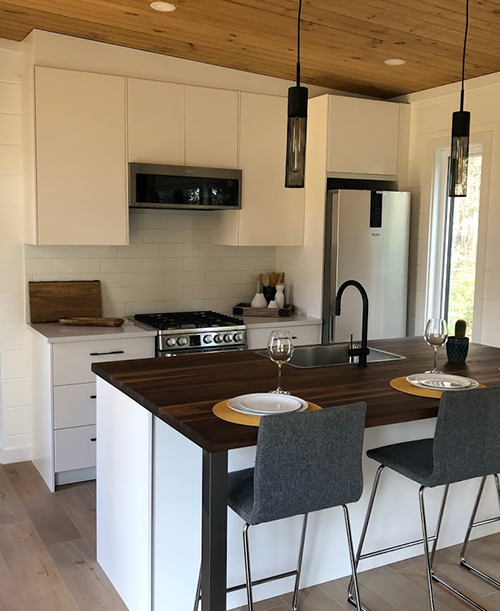 Côté Jardin is a 288 sq. Ft. Micro-chalet with uncompromising comfort. 
With its clean and thoughtful design, it contains everything you need. 
Its ingenious kitchen has all the necessary appliances and the dining room can accommodate up to 4 people.
A Murphy bed transforms the living room into a cozy bedroom, perfect for a couple. 
Côté Jardin has 20 feet of windows that provide incomparable light and a breathtaking view of the environment, as if you were living outside!